We've got your Back
Providing Support and Education to those affected by Scoliosis
Scoliosis is a condition that makes the spine (backbone) curve sideways, like the letter "S" or "C". The spine also twists, so one side of the back sticks out more than the other. 
Scoliosis usually develops during early adolescence (age 10 – 13 years) and progresses during the teenage growth spurt but can also develop in adults when the growth is complete.  Although scoliosis is more common in girls, boys can also get scoliosis.
In most cases, the cause is unknown, and the child is otherwise healthy. If there is scoliosis already in the family, the child has a greater chance of developing it. It is still unclear who will get scoliosis and why.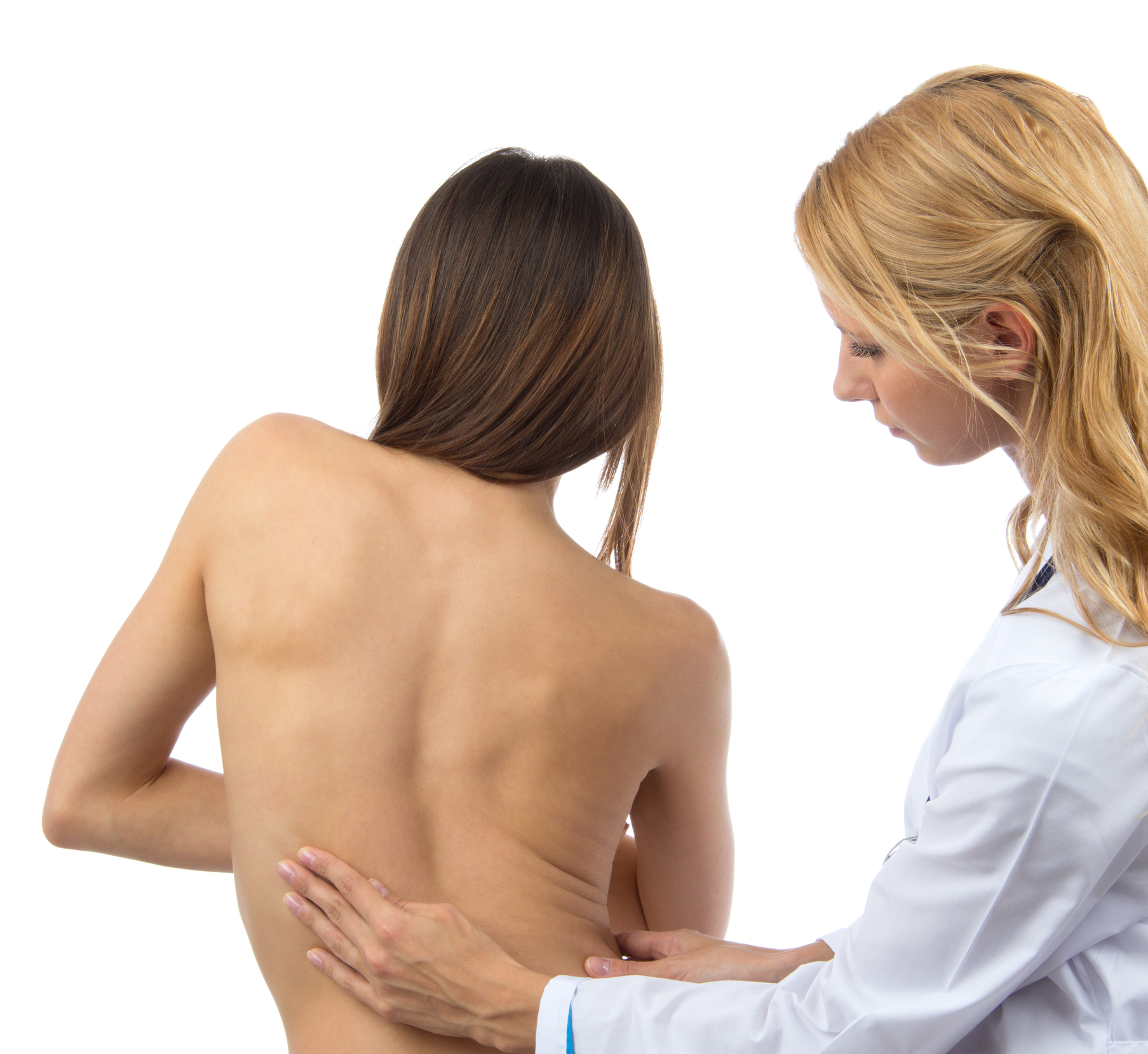 Meet the Families living with scoliosis and listen to their stories.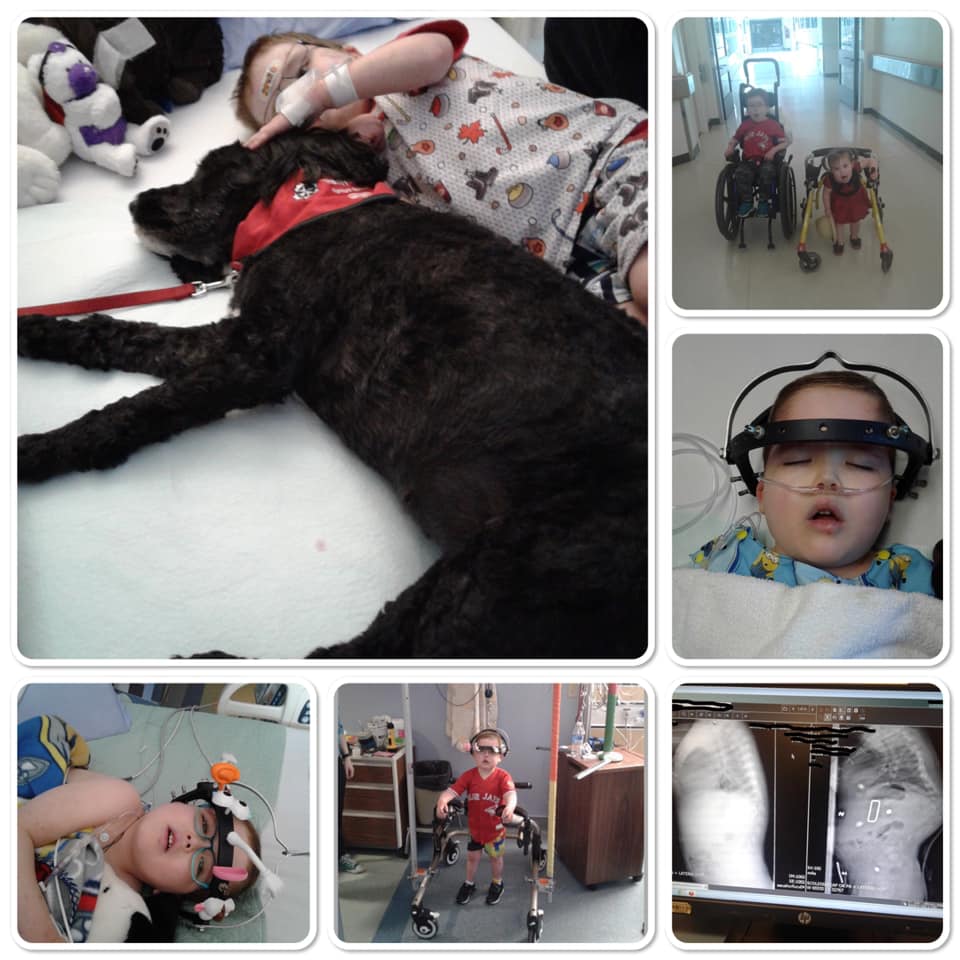 Braeden
We started to notice a hump on Braeden's back when he was around a year. He had x-rays done but they didn't show any significant curve. A few months later the hump was becoming more and more obvious so Braeden had x-rays done again. It showed kyphoscoliosis and we met … Read More.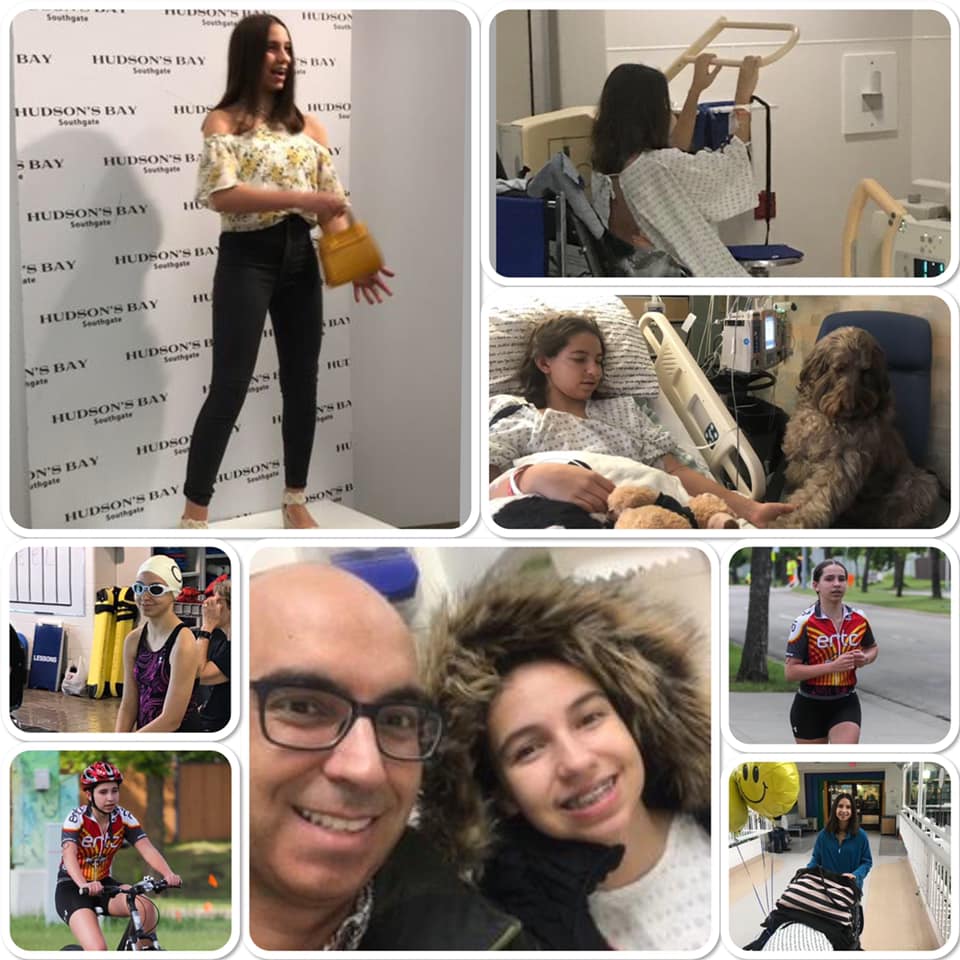 Ava
Ava, at 13 years, was dx'd with Scoliosis at the end of Oct.2018. Her curve was already 47 degrees. We never noticed until she bent forward in front of her mom. Her mom shared those images and I immediately had Ava see a doctor. At the time I did not know, but Ava's cousin from her mom's side has… Read More.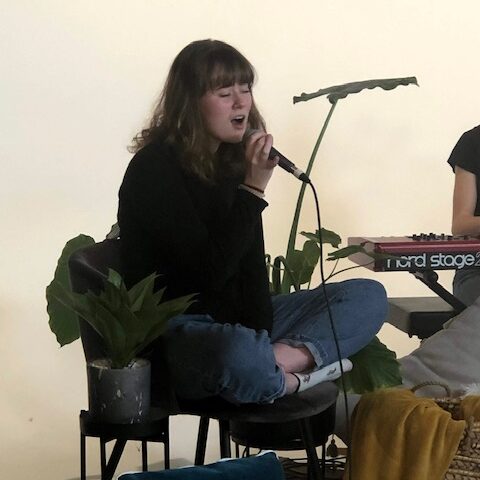 Kaeli
Kaeli was first diagnosed with Scoliosis at age 4 by her pediatrician. She was 7 when she first saw a specialist at the Stollery Hospital Scoliosis Clinic. At that first appointment, they sent her for an MRI, and x-rays, and then we found out they were recommending to put her into a brace… Read More.
Find Support Through Local Events
Caring for a loved one is a challenging journey, but you don't have to do it alone.
Our community is here to lend support each step of the way.
Casino in Support of Scoliosis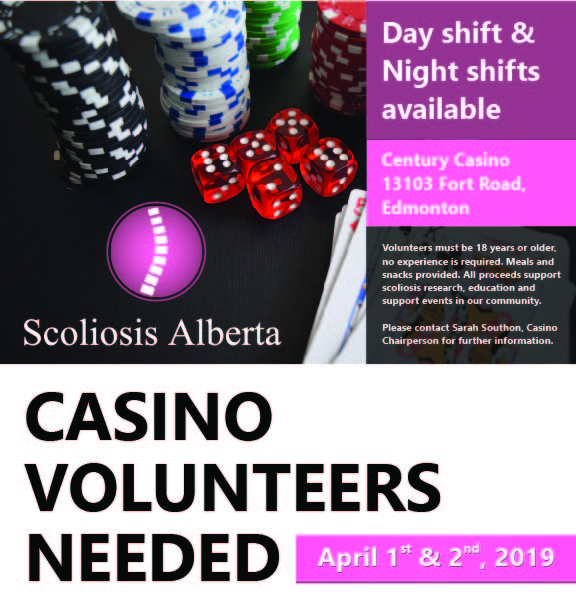 Scoliosis Alberta Family Picnic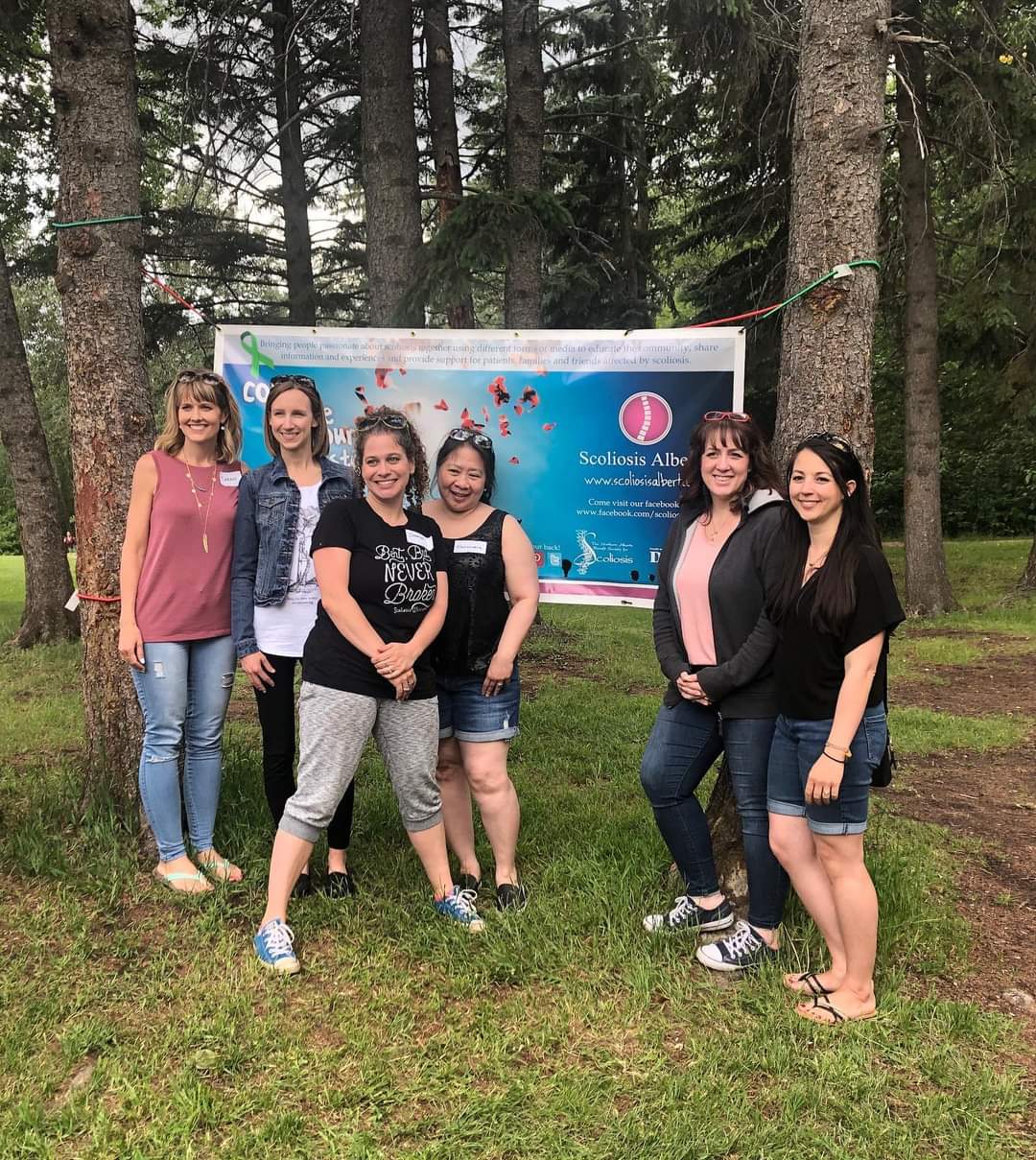 Our Purpose.
Our Vision.
Our Values.
Scoliosis Alberta
Contact information: [email protected]
Copyright 2019 Scoliosis Alberta